Hands 4 Him Puppet Ministry Team
Our Hands, His Work
Amy Sensenig – Leader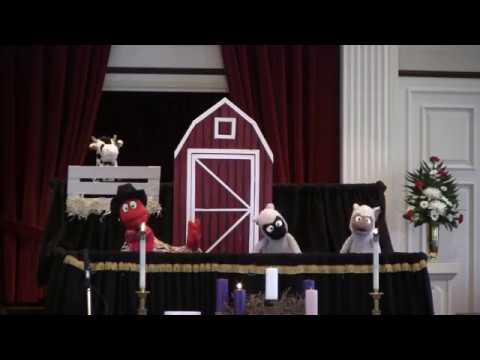 For more puppet videos, visit the
Hands 4 Him YouTube channel
.
Puppet Ministry is an excellent way to be involved in church, without having the pressure of being seen by everyone. It allows you to show your creativity and talent to everyone. Most importantly it teaches God's word to everyone in a new and different way, that is easy for all ages to understand.
Anyone able to read is encouraged to join the ministry.
We usually perform the first Sunday of every month.
Feel free to contact Amy Sensenig for any more information at 717-449-1745 or email her at amysens7@gmail.com
P– is for puppets
U– is for unique personalities that contribute to our team
P– is for playtime that is required to have a good outcome
P– is for performances that spread the Word around
E– is for entertainment that we provide to the church and children
T– is for team that holds us together
E– is for excitement that we get before each performance
E– is for energy that must be put into every performance
R– is for respect the puppet, it isn't just a toy!
S– is for Savior, who we strive to worship through all our practices, performances, and attitude.
Prosper the works of our hands
Psalms 20:4